The national celebration of motherhood this weekend offers an important opportunity for calling attention to the health of mothers and the need to address disturbing trends in maternal mortality. According to the March for Moms, a coalition of health professionals, advocates and consumer groups, the U.S. is experiencing a rise in mothers dying during childbirth and from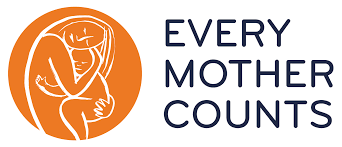 pregnancy related causes at rates that exceed every other industrialized country. The group attributes this trend to multiple causes including lack of access to health care, discrimination, lack of information about family planning options and a shortage of providers.
Maternal mortality is an equity issue as black mothers experience death rates three to four times higher than white mothers. March for Mothers estimates about half of maternal mortality is preventable and urges states to implement mortality reviews to identify and address contributing factors. The Florida Perinatal Quality Collaborative (FPQC) and Florida Healthy Start program are leading efforts to address key risk factors and improve the health of mothers in and around pregnancy.
Florida has implemented state Pregnancy Associated Mortality Reviews (PAMR) since 1996. This review examines both pregnancy-associated mortality (deaths from any cause during pregnancy or within a year of the end of pregnancy) and pregnancy-related mortality (deaths attributable to pregnancy or childbirth). In 2016, the pregnancy-related mortality ratio was nearly 13 deaths per 100,000 live births, with significant racial disparities (25.0 for non-Hispanic Black women, 13.3 for non-Hispanic White women, and 4.6 for Hispanic women).
The leading causes of Pregnancy-Related Deaths were hemorrhage, cerebrovascular accident, cardiomyopathy, and hypertensive disorder; and thrombotic embolism, and infection.
FPQC has developed a toolkit for hospitals as part of its Obstetric Hemorrhage Initiative. The group is also undertaking practice collaborative to address hypertension in pregnancy and immediate postpartum access to long-acting reversible contraception.
Florida Healthy Start Coalitions have joined with the Florida Department of Health to strengthen interventions available through Healthy Start and the program's effectiveness in identifying and addressing key risk factors impacting both pregnancy and maternal health. This includes focusing on pregnant women with chronic health problems like hypertension and obesity, supporting the development of a reproductive health plan and use of effective contraception for women who do not desire to become pregnant within a year, and inter-conceptional education using a new, research-based curriculum. Program changes will be implemented starting in July, 2018.