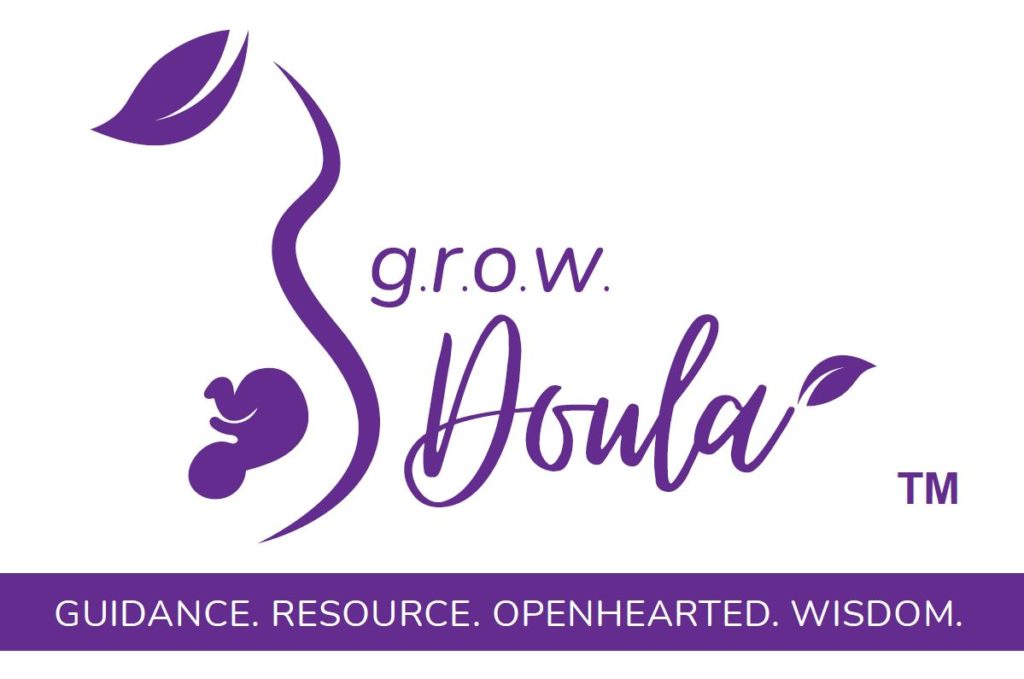 What is a Doula?
A doula is a non-medical professional trained to support mothers and families with physical, emotional, and evidence-based information before, during, and after birth. The doula helps to ensure that a mother, baby, and family achieve the healthiest, most rewarding birth experience possible.
What does Doula care look like?
"Doulas use techniques such as imagery, massage, acupressure, and patterned breathing to reduce a woman's pain. They suggest position changes to accelerate labor or aid in fetal positioning. They also provide guidance and encouragement to minimize fear and anxiety and encourage touch and communication between the laboring woman and her partner." (Papagni, 2006 p13).
What makes the G.R.O.W. Doulatm model unique?
A large part of the success of this program is due to consistent doula workforce development. The G.R.O.W. Doula model explicitly recruits, trains, and connects women within shared communities to support one another during critical times of pregnancy, birth, and the postpartum period. This training is offered at no cost and provides high-quality consistent training, so doulas are ready to serve. This builds advocates within the community we serve and addresses the need to build a diverse doula workforce.
Doula privileges at hospitals: the G.R.O.W. Doula model creates positive relationships with hospitals so that GROW doulas are welcomed as part of the care team.
Consistent training/certification—Doulas are highly trained to meet the needs of birthing moms.
Doula support and supervision—Local doula coordinators provide support and ongoing training.
Consistent care model—Local doula coordinators ensure consistency of care.
Comprehensive system of care with proven and trusted partners: Healthy Start Coalitions have established systems of care for connecting doula clients with other needed resources.
Specialized program including a focus on addressing racial equity: Within each county, Healthy Start creates a map of areas in which they see the highest need and recruit doulas from these areas.