The importance of community partnerships – and the role of Healthy Start Coalitions – in improving care for mothers and babies was highlighted at the Seventh Annual Meeting of the Florida Perinatal Quality Collaborative (FPQC) held last week in Tampa.
The meeting featured presentations on strategies for practitioners to reduce health disparities, engaging families and the medical community in quality initiatives, and lessons learned from CQI initiatives in other states for addressing C-sections and Neonatal Abstinence Syndrome (NAS). Breakout sessions focused on topics related to FPQC initiatives, including Access LARC and Florida's Perinatal Quality Indicators.
The Healthy Start Coalition of Miami-Dade was honored with the 2018 FPQC Director's Award in recognition of their outreach efforts to south Florida hospitals in support of the PROVIDE initiative which aims to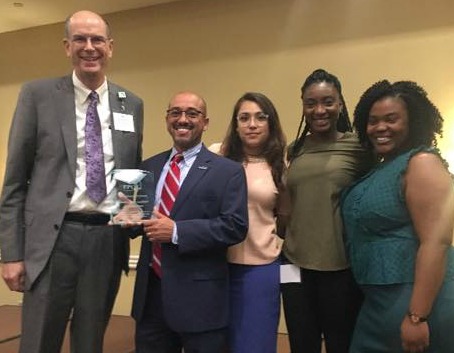 promote primary vaginal deliveries. Only one-fifth of the hospitals in the state (21%) meet the Healthy People 2020 national goal for Nulliparous Term Singleton Vertex (NTSV) cesarean section deliveries of 23.9% or less. Coalition leaders engaged administrators and medical staff from south Florida facilities with high C-section rates, sponsored a meeting with FPQC representatives and national experts to discuss CQI opportunities, and provided scholarships to hospital staff to attend the annual FPQC meeting.
Coalition representatives from Northeast Florida and Hillsborough County also led a break-out session on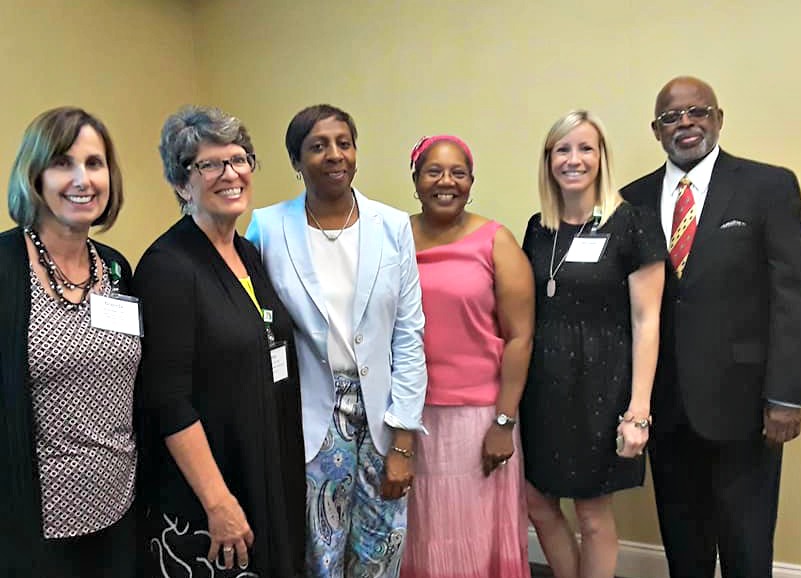 "What the Healthy Start Coalitions Can Do to Help Your Hospital with Quality Improvement." Faye Johnson, Brenda Breslow and Michaela Strauss reviewed their partnerships with hospitals that contributed to improved access to community services.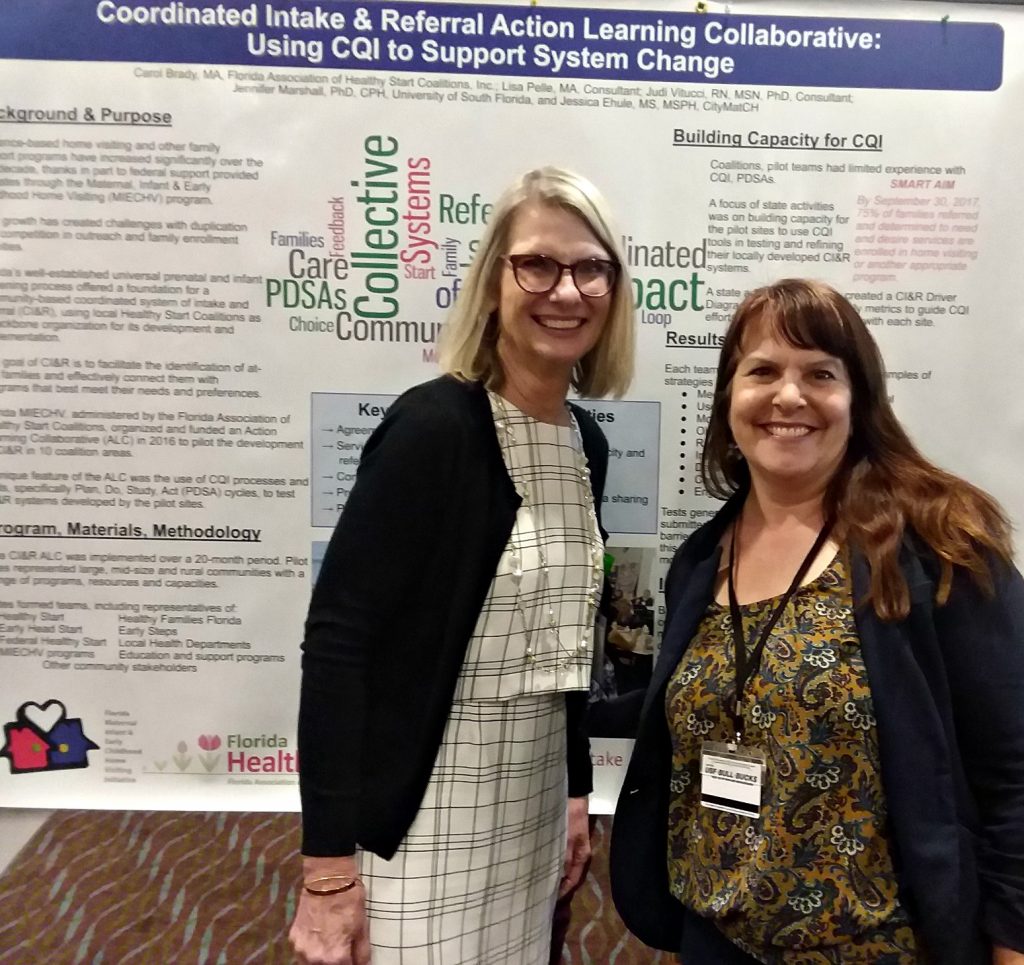 Work to use CQI in developing Coordinated Intake & Referral (CI&R) in a 10 coalition pilot implemented by the Florida Maternal, Infant & Early Childhood Home Visiting Initiative (MIECHV) was also featured in a poster presentation.
The Florida Perinatal Quality Collaborative was established in 2010 to improve Florida's maternal and infant health outcomes through the delivery of high quality, evidence-based perinatal care.
Housed in the Lawton & Rhea Chiles Center at the University of South Florida, the FPQC consists of statewide partnerships with perinatal-related organizations, individuals, health professionals, advocates, policymakers, hospitals and payers. These stakeholders have been working voluntarily in data-driven, population-based, quality improvement (QI) processes focused on some of the most critical perinatal health issues in Florida. Led by a Steering Committee and a leadership team, the FPQC engages all of its stakeholders to identify the priority perinatal QI issues and to determine which initiatives are appropriate, feasible, engaging, measurable and supportable.