The history and impact of Florida's Healthy Start program was highlighted at an event this weekend honoring the late Governor and First Lady, Lawton and Rhea Chiles.  Former administration officials, staff, family members, friends and advocates gathered at the Chiles Jubilee, held to commemorate the 20th anniversary of Chiles' death.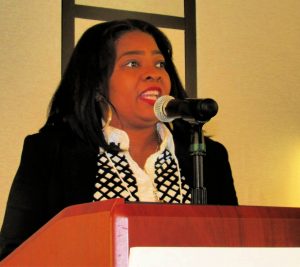 Cheryl Wright-Mayhew opened a panel on Healthy Start with her personal perspective as young mother who received education and support through the program more than 25 years ago. Her daughter Cheryl, "an original" Healthy Start baby, shared her accomplishments and current work to ensure other young families have the services and support received by her mother.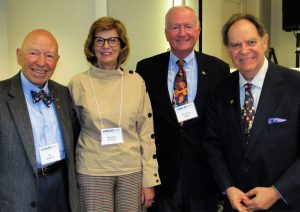 Child advocate Jack Levine led panelists Dr. Charles Mahan, Dr. Wil Blechman, and Mary Jane Gallagher in a discussion of the late Governor Chiles' commitment to reducing infant mortality and his efforts to champion the state Healthy Start program.  Dr. Mahan, State Health Officer under Chiles, was an architect of Healthy Start. Dr. Blechman led efforts to implement the Kiwanis International Children: Priority One campaign and Ms. Gallagher was an early advisor to Sen. Chiles in the formation of both the National Commission to Prevent Infant Mortality as well as Florida Healthy Start.
Former U.S. Senator and Governor Bob Graham gave the luncheon keynote presentation. Other panels highlighted the work of the Chiles Administration in securing the landmark Tobacco Settlement; the contributions of the First Lady; and the partnership between Chiles and Lt. Governor Buddy MacKay.  Former Governor Jeb Bush offered a video tribute to the late Governor.
The Jubilee also served as a fundraiser for the Lawton & Rhea Chiles Foundation which invests in early childhood programs in the state.