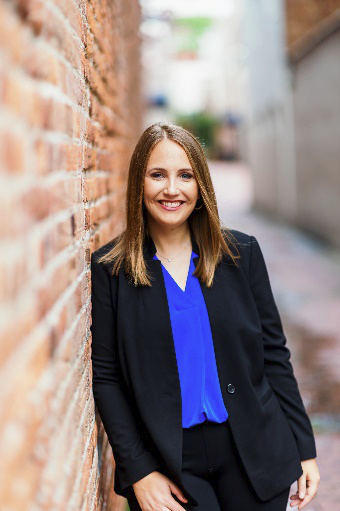 Robyn serves as the Director of Special Projects for the Florida Alliance to End Human Trafficking, a nonprofit organization created by the Florida Legislature to provide funding, support and assistance to the statewide effort to end human trafficking. Robyn has over a decade of experience advocating and developing solutions to improve outcomes for Florida's most vulnerable children. Prior to this role, Robyn served as the Statewide Director for the Open Doors Outreach Network, providing 24/7 care and support to survivors of sex trafficking ages 10-24 throughout the state. She also served as the Associate Executive Director for the American Children's Campaign, advocating for policy change on behalf of children in Florida.
Robyn currently serves as a board member on the board of directors for the National Florida State University (FSU) Alumni Association and Healthy Start MomCare Network. She has held various volunteer roles with the Junior League of Tallahassee, Guardian Ad Litem and Relay for Life and previously served on the FSU College of Social Work Alumni Group board of directors.
Robyn received her Bachelor of Social Work (BSW), Masters of Social Work (MSW) with a concentration in Social Policy and Administration and Masters of Public Administration (MPA) from FSU. She was named a 2020 Notable Nole (formerly 30 Under 30) from the FSU Alumni Association and in 2016 she received the Distinguished Young Alumni Award from the FSU College of Social Work.
Originally from Sarasota, FL, Robyn resides in Tallahassee with her husband Michael and their dog Hoyt.