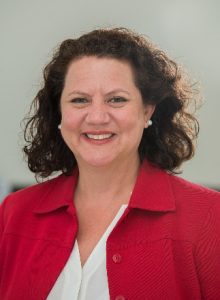 Monica has extensive knowledge and expertise in systems planning, coordination and advocacy from her twenty years of working in Human Services. Prior to coming back to Florida in 1999, Monica lived in Washington DC for eight years and worked for the Library of Congress Congressional Research Service and then The Associated Press Broadcast Division. She began her career of Public Human Services with the Florida Department of Children and Families (DCF). While at DCF, Monica was the lead for DCF in Broward's privatization of child welfare services from 2001-2004. Once that was completed, Monica then spent nearly a decade working for the Children's Services Council (CSC) of Broward County. In 2013, Monica became the Executive Director for ChildNet Broward. ChildNet is the private not for profit lead agency selected by DCF to oversee and administer child welfare services in Broward. With more than a $55 million budget, ChildNet was charged with the care of nearly 3,600 children. In 2016, Monica became the Executive Director for The Broward Healthy Start Coalition. The Coalition serves over 8,000 pregnant women in the County to ensure they have a healthy baby.
Monica earned her B. A. in International Studies from Emory University and her M.A. in International Affairs with a concentration in Public Health from George Washington University.
Monica was born in Puerto Rico to parents who were stationed there working for the Peace Corps. She is married to Kenneth King, a Broward County Schools Administrator, and is the proud mother of two children, Maya (21) and Miles (17). She is a member of the American Public Health Association, County Commission appointee to Children's Services Board, Early Coalition of Broward County Board member, United Way of Broward County Commission on Behavioral Health Board member, Chair of the March of Dimes Healthy Babies are Worth the Wait Advisory.